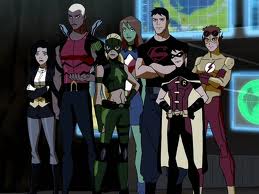 Young Justice: TMY is a fanmade Young Justice series. Since the show's season 2 skipped five years, this series explains what happened in those years. Along the way the team meet many new young heroes, and both the team and the league expand.
The Team-
Aqualad (leader)
Superboy
Robin
Artemis
Kid Flash
Miss Martian
Zatanna
Rocket
Click Here for episodes.
Ad blocker interference detected!
Wikia is a free-to-use site that makes money from advertising. We have a modified experience for viewers using ad blockers

Wikia is not accessible if you've made further modifications. Remove the custom ad blocker rule(s) and the page will load as expected.